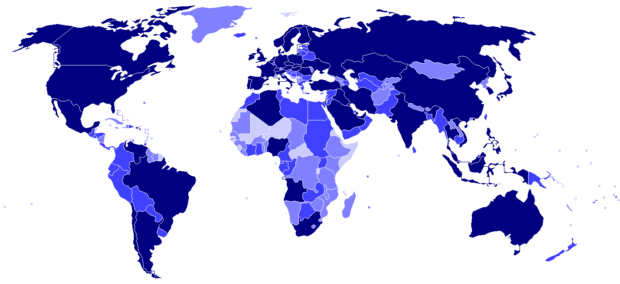 Listening to exporters is the only way we're going to produce a well-received replacement for the SPIRE export licensing system. With that in mind, this week we corralled 60 exporters into the Salamanca Square conference centre on the Albert Embankment, to get feedback on our high-level findings from the discovery phase of the project.
On the whole, our presentation was well received. That said, it wouldn't be right not to admit our shortcomings – there's no denying we had an over-abundance of tiny writing on the projector, leading to audible sighs from the crowd when another slide couldn't be seen from the back of the room. Hopefully our words got the point across, but we'll definitely be using a massive font (and more pictures) next time.
We ran through our proposed service design, technical architecture and content plan, and there was much nodding around the room, suggesting we're on the right track so far. There were plenty of questions following the presentation, including a number from a Scottish lady who we'd be wise to include in our Alpha phase – she works in the nuclear industry, exporting goods and technology that fall into the export control remit but which aren't necessarily the first thing you'd think of when considering what our users send overseas.
Workshopping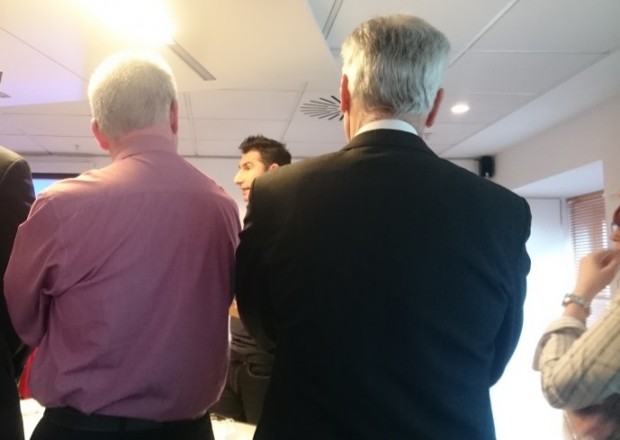 We then broke everybody into three groups for more in-depth discussion of the specific issues our exporters have with SPIRE, and what they want to see from its replacement. This proved an excellent exercise, as a number of issues were brought up that hadn't previously emerged during user testing.
Some of our exporters are hoping to use the migration of their data to the new system as an opportunity to 'clean' their information – SPIRE isn't great for users who need to be more fluid with their exports, changing site addresses and export targets at short notice, meaning a lot of data in the system is redundant and should probably be expunged.
There's also a problem in SPIRE for those users who export to themselves – intra-company exports could possibly be handled differently in the new system, because as it stands those exporters who ship goods that are never intended to leave their own company commonly come to an arrangement with ECO to use SPIRE in a way it most likely wasn't intended. These issues and more are the type of thing we can address with the new system, and the perfect example of why talking directly to our users will be key in Discovery, Alpha and beyond.
Rematch
No doubt the exporters at Salamanca Square would have been keen to see a few wireframes or mock-ups of how we envisage the new service – put a little flesh on the bones. Happily that will come in the next couple of weeks, when we'll be meeting another group to discuss where the Alpha might take us. But getting early input on our high-level findings has proven a great exercise that will definitely help shape our plans as we approach the end of Discovery.