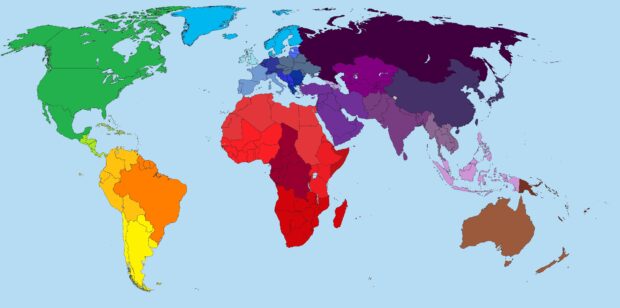 One of an exporter's more onerous tasks is the completion of an end-user undertaking. These are commonplace across the export control community and usually come in the form of paper documents that an exporter has to get their customers to fill out in advance of trade, outlining what the end user plans to do with the exported items.
There's no doubting the importance of an end-user undertaking; nobody wants the items listed in the UK Strategic Export Control Lists to end up in the wrong hands, to be used in ways that can cause harm to innocent parties. We need to know where things are going so we can ensure safe trade – it's the absolute purpose of export control.
That said, the process can be a real pain for exporters because of how an EUU has to be filled out, and how documents need to be shifted back and forth between the parties to the deal. Delays, miscommunication, documents lost, all these and others can add to the difficulty of an already tricky business.
So we're going to digitise it - with your help.
EUU and you
Our plan is to include a digital end-user undertaking as part of the implementation of SIELs and other licence types in the new licensing system. OGELs don't normally require an end-user undertaking, and as we're moving those across from SPIRE first our work on the EUU is in its infancy, but we're now at the stage where we need input from exporters.
Can you answer these questions for us?
How often do you need to get an EUU?
What do you find most painful about the paper-based EUU system?
What do you want to see in a digital version of the EUU?
So we can make a system that works for exporters, we need to know what you don't like about how the EUU works now. We already have an idea from previous research where issues often arise while completing an EUU but at this point we need those assumptions either confirmed or challenged, and the more feedback we can get the better.
An example of the type of information we're after involves emails. With a digital system, it seems a retrograde step to ask you to fill out the end user's details and then print out a form to physically send to them – our assumption is that our users will want the end user to fill out their part of the documentation online as well.
But will this cause any problems? Do you work with customers who don't have an email address, meaning we need to retain some form of paper-led service, or does virtually everyone in the import/export field in 2016 communicate electronically?
We're also looking for people who actually fill out the end-user undertakings. If you complete EUUs either as an importer or in any other capacity, we'd very much like to hear your views on the process. We're interested in:
at what stage in the lifecycle of a deal you would expect to receive an EUU request
how long it takes to complete an EUU
whether there's anything you need to complete an EUU that you don't normally have to hand (ie details that you have to go and find out)
If you, or anyone you know, has filled out EUUs in the past, we'd love to know all about it.
Suggestions and requests
If you can help us out in this area, you can either respond with what you need from the EUU in the comments beneath this blog, or get in touch with our researcher Andrea (andrea.agueci@digital.bis.gov.uk). We're aiming to have a prototype of the digital EUU ready soon, at which point we'll be looking for users to help us test it so if you're willing to get involved with that please indicate that when you get in touch.
Also, if you have any contacts who you have sent an EUU request to in the past, who you think might be willing to discuss the process with us, please ask them to contact Andrea at the address above. Hopefully we can smooth this process out for both exporter and end user, but we'll need your help to get there.